Our Vision
A world where all people have access to living landscapes, as the source for improving their quality of life, empowering positive action and building community.
Our Mission
To create accessible and inclusive living landscapes, which support vulnerable communities, families and individuals of all abilities and provide people with inspiration, healing and growth.
Our Purpose
Global Gardens of Peace has a strong philosophy in approaching projects from an apolitical and non- religious perspective.
Our aim is to help marginalised and vulnerable communities from diverse cultures and backgrounds. Our landscapes focus on both promoting healing and personal development of individuals and families.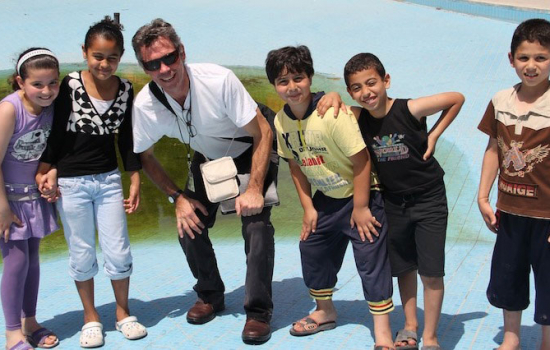 Our Story
Global Gardens of Peace began as a thought provoking idea from Moira Kelly AO, International Humanitarian, during a medical rescue mission to Gaza in February 2004. It was during this visit that Moira also visited a WW1 Cemetery where graves were situated in a beautiful well-kept green environment. This was the only green space Moira encountered during her visit and wondered "If you can do this for the dead, why can't you do this for the living?"